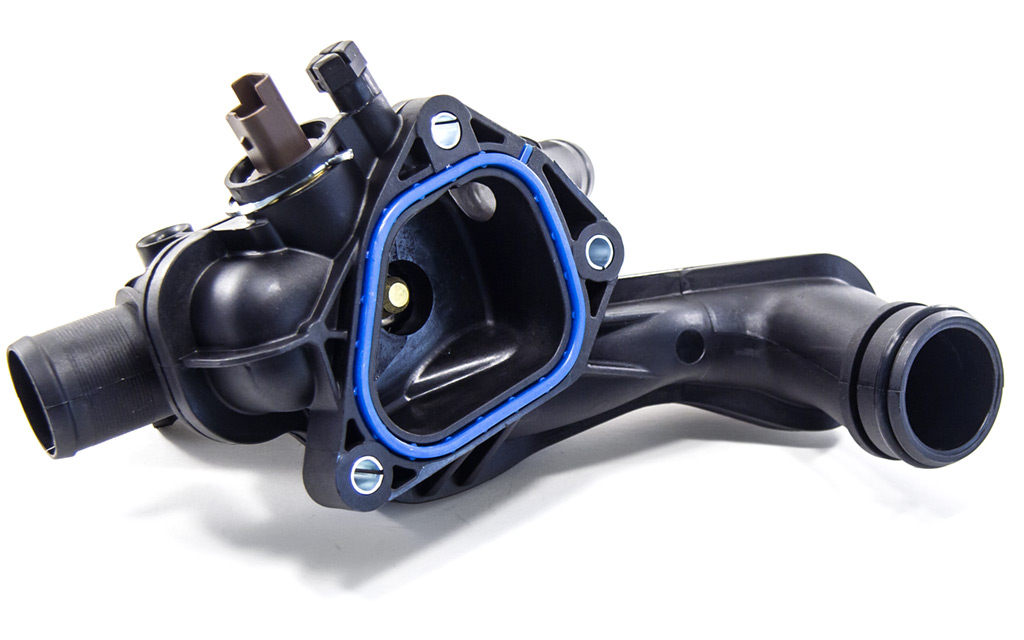 We're working with Akron-Hellas for many years, and during this continuously ongoing process we have created an ever-expanding library of photos, graphics and other elements.
For the purposes of this new brochure a photo shoot of a big variety of new products was arranged.
We use a custom lightbox setup to photograph objects of this size but in the end a big part of the result is the post processing. All these photos are added to our library and they will be used in many applications in the future.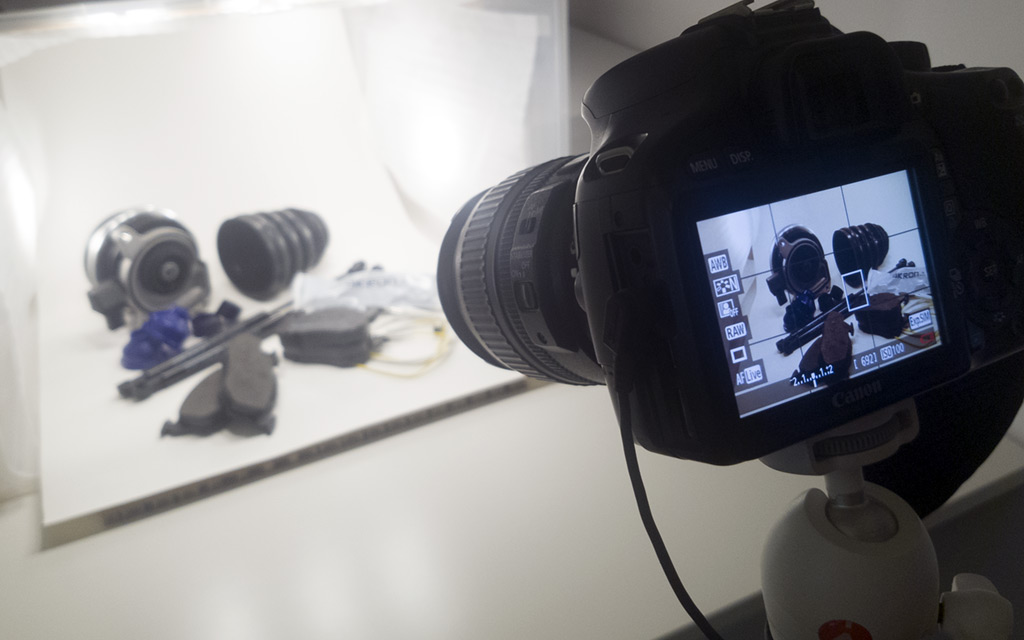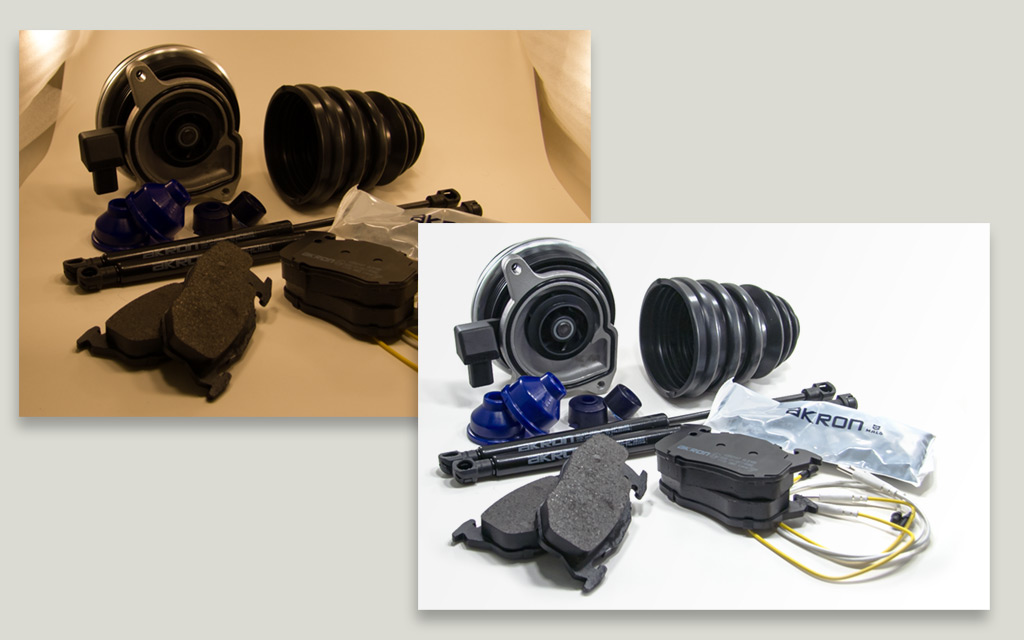 There was a requirement to include a specific list of products in three separate groups. Having already established the brand elements and typography, photography is the main feature.
The brochure is an 8-page A4 size, you can see the spread below and you can meet our colleagues of Akron-Hellas during the upcoming AUTO TEC expo.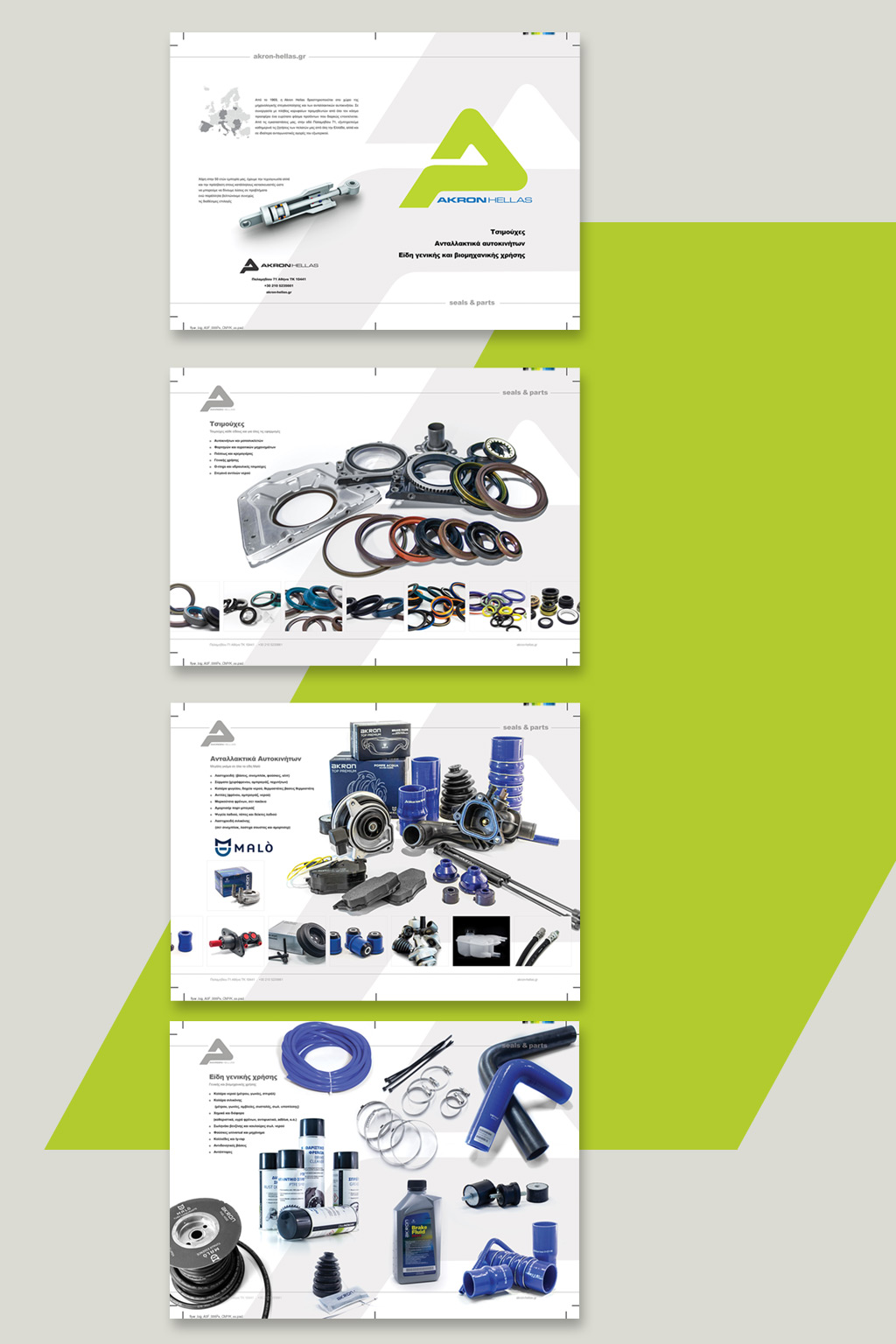 [ written by Ioannis K. Erripis, 20.09.2019 ]